MAYI OBIFIT
RM

162
or 3 payments of RM 54.00 with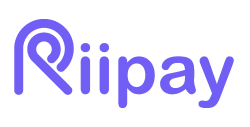 or 3 payments of

RM

54 with
Effective weight management supplement; help to suppress food cravings; reduce fat formation; reduce cholesterol & sugar level; aid fat burning. 60 capsules per bottle
499 in stock
Description
PLANT BASED WEIGHT MANAGEMENT SUPPLEMENT: Herb extracts based supplement designed to support a healthy weight loss without suppression of food and NO adverse side effects to the body. This product is vegan, organic and using only 100% herb extracts.
MAYI OBIFIT helps support a healthy weight by making you feel less hungry while controlling your cravings for sweets and carbs. It also supports a healthy metabolism so you will feel more energized and rested throughout the day without the feeling lethargic, helping you to be more active and get things done.
With MAYI OBIFIT, there are:
No suppression of food
No fasting required
No restrictions on drinking coffee and tea
No adverse side effects to the body as this is plant based and 100% natural
No restriction, anyone can consume
Vegan friendly ingredients & capsules
Ingredients: Murraya, Curcuma, Moringa & Capsicum
Who can consume this product?
Suitable for 12 years old and above.
How long should I take the capsules?
You may take the capsules until you reach your desired weight.
What effects can I see?
Very few users will experience any symptoms or NO symptoms at all because you'll going through natural detox process.